Here are some finished spreads from my latest book project - a picture book called
The Holy Ghost is Like a Blanket
, written by Annalisa Hall. It has been a truly great project to work on, and I am extremely pleased with how it turned out. It teaches children about the Holy Ghost using simple analogies, like a rose, a seashell, an umbrella, and others.
The book will be officially released on August 13th, but there are copies available already on
Amazon
. It is a great baptism gift, sunday book or bedtime story. I'm really proud of it and I hope you have the chance to pick up a copy. You can find out more about it and read some reviews
here
.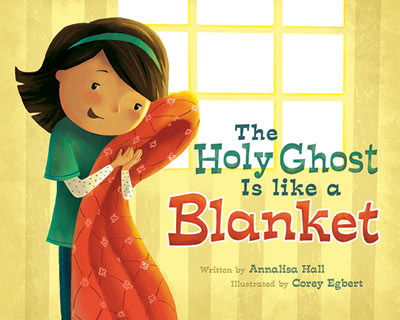 P. S. My little family is going to be moving to Virginia next month! It will be a big change from rural Utah and we are very excited! I'll keep you posted on the great new art experiences I have in the east!